AI-powered accounting tech stack.
Increase your profitability by using Docyt.

Docyt is a truly elegant mobile solution for managing your business on the go. My clients love that they can control all bill payments, view financial reports, access business documents, and communicate with me using one simple product.
Gary Nicolassi,
CVN Vista Accounting

Before Docyt, I had a non-stop flow of transactions and receipts from our corporate credit cards that I had to manually manage. Docyt has streamlined our receipts workflow and automated the reconciliation of our credit cards. I no longer need to build and manage any rules! Now my time has freed up considerably and I can focus on other important aspects of our business.
Loretta Fu,
CFO, Vet Rocket LLC

From the outset, Docyt has been easy to use and affordable. Docyt has eased many of our accounting burdens and opened up the time to focus on what really matters.
Bhupen Amin,
COO, Lotus Hotels Inc

Docyt is all in one tool to manage all my business financials. It is very reliable and simple to use. When I want to see my current sales, expenses, or profit, I just check my phone. Docyt has given me more control over my data.
Harpreet Shah,
Owner, The UPS Store

Docyt has made my interaction with my accountant more meaningful. Happy that I am finally spending more time improving my business rather than doing manual data entry or other frustrating back office work.
Tony Agosta,
Partner, Agosta Insurance

Docyt has saved my business in accounting. I was having issues with our corporate accounting program as it had a bunch of issues that was just making me delayed in accounting. With Docyt, I was able to do almost a year worth of accounting in one week or less. The support has been amazing and I love the fact that it can integrate with my corporate accounting software.
Dan Sisson, The UPS Store®, Washington

Before Docyt, I struggled to understand what was going on in our business, as did our accountants. With Docyt, I am seeing things so much faster and better.
Alex Barthe,
The UPS Store®
Bundled Solution. Better Value for your Money.
Features
Competitive Offering

2 users

Docyt Plus plan

2 users

Bill Payment
$90
Included
Receipt Capture
$20
Included
Revenue Accounting
$150
Included
Financial Reports
$150
Included
Team Collaboration
$16
Included
Total
$426
$299
You only have to learn, use, and pay for one subscription
AND you get these additional benefits: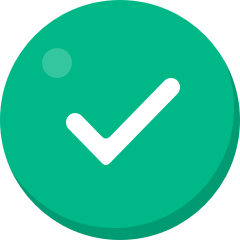 Docyt includes unlimited AI automation: data extraction, categorization, reconciliation, and sync with QuickBooks.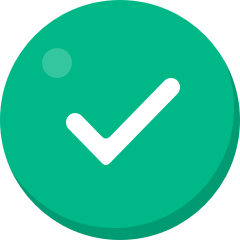 Docyt has multi-entity support.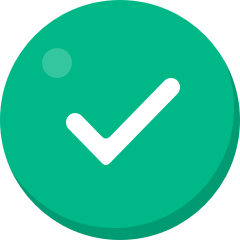 Docyt ties all your financial data together, across one or multiple companies, with real-time financial reports.
Compare Software Features
Features
Basic
Plus
Advanced
Digital Back Office
Receipt Scans & AI Data Extraction
Unlimited
Unlimited
Unlimited
Vendor Bill Scans & AI Data Extraction
Unlimited
Unlimited
Unlimited
Multi-Entity Support
Full Featured Mobile & Web Apps
Chat & Collaboration
Team Management - Roles & Permissions
Digital Mailbox
Encrypted Data Vault & Document Storage
Back-Office Administrator User Licenses
2
5
10
Continuous Reconciliation
Real-Time Bank Feed
AI-Based Categorization
AI-Based Transaction Matching
Number of Accounts Reconciled (Bank/Credit Card)
3
10
15
General Ledger Integration
QuickBooks
QuickBooks
QuickBooks
Reporting & Analytics
Standard Financial Statements
Vendor and Expense Analytics
Budget Variance Reports
—
Partner/Investor/Controller Reports
—
Department-Level Reports
—
—
Expense Accounting
Accounts Payable
Receipt Management and Tracking
Contractor W9 tracking
Employee Card Reconciliation
—
Expense Report Administration
—
Advanced Approval Workflows
—
Data Exports
—
—
Revenue Accounting
Point of Sale Revenue Report
Franchise System Integration
Daily Merchant Deposit Tracking
Daily Cash Tracking
Multi-Category Revenue
Chargeback Tracking
Support
Email and Chat Support
Online Help Center Guides and Videos
Product Training Webinars
White-Glove Onboarding
—
Phone Support
—
—
Account Manager Based Support
Additional
Additional
Additional
Data Migration
Additional
Additional
Additional
Check/ACH Costs
Physical Checks
$1.69
$1.50
$1.25
Standard ACH (4-6 days)
$0.50
$0.50
$0.50
Faster ACH (2-3 days)
N/A
$1.50
$1.50
Next Day ACH
N/A
N/A
$2.50
Do you need a Bookkeeper or Tax Accountant?
If you prefer to work with a bookkeeper rather than do it yourself, Docyt can connect you to a professional in our network.
Automate your accounting.
Sign up for 30-day free trial.