Automated Bank Reconciliation
Make the month-end book closing process so much faster.
Simplify Your Bookkeeping With Continuous Bank Reconciliation
Want to alleviate the stress of closing the books on a timely basis? 
Docyt's automated reconciliation helps you catch expense and revenue mistakes early, identify fraudulent activity, and be on track for clean, up-to-date books at tax time.
What makes Docyt different?
True automation doesn't happen without artificial intelligence. With rule-based categorization, the pain of creating and managing rules only compounds as your transaction volume increases.
Whereas, Docyt's artificial intelligence learns and remembers how to categorize transactions and allows you to categorize in bulk. What a time saver!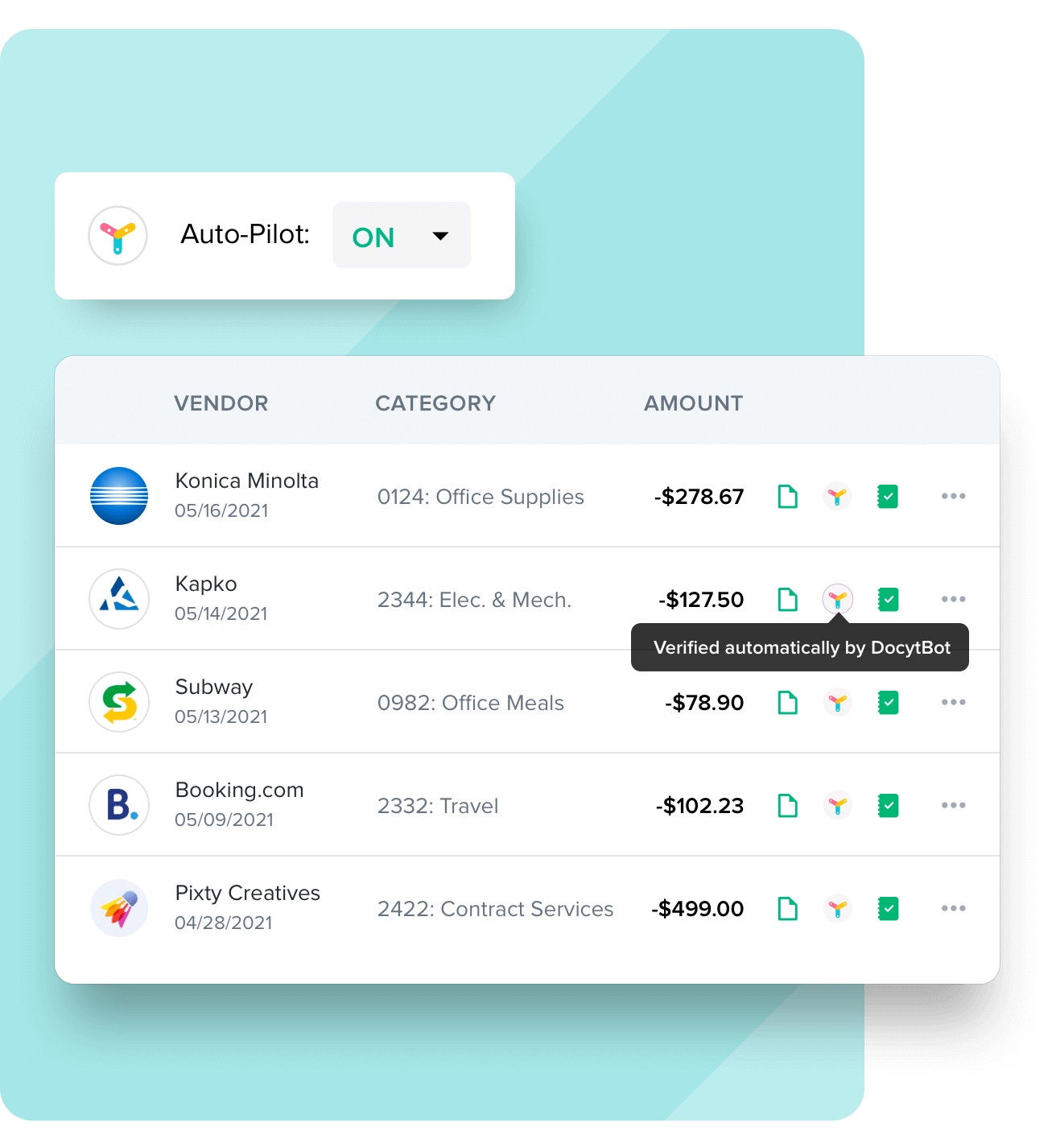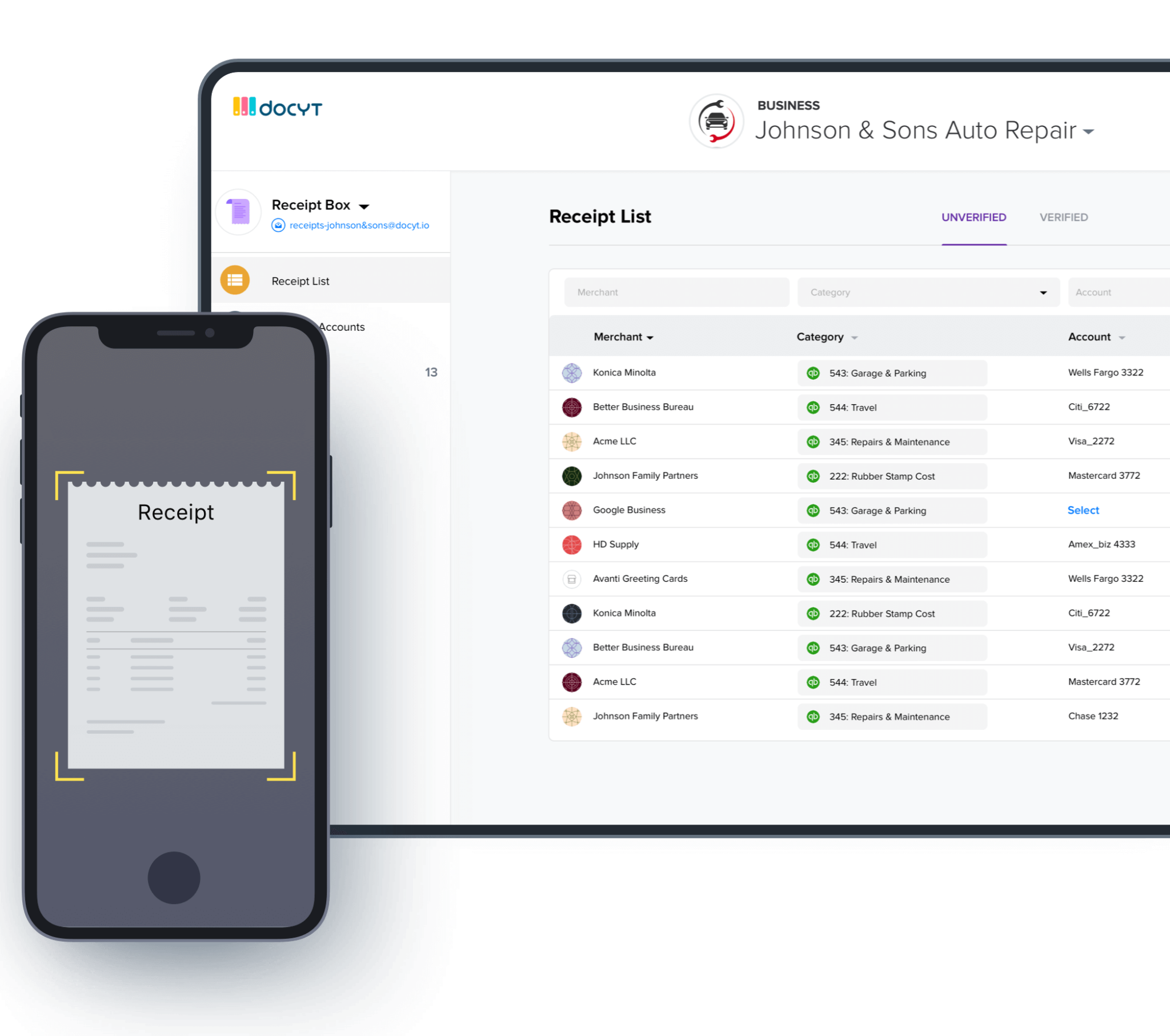 Spend hours instead of weeks on catchup bookkeeping. When your clients give you a year's worth of receipts and transactions to categorize and reconcile, use automation to make the process fast and easy. 
Docyt quickly downloads a year's worth of banking transactions and then you can bulk categorize them. Docyt also automates digitizing receipts and matching them to their respective bank transactions. 
Your clients are audit protected, and their books can be efficiently handed off to their tax accountant.
Simplify Bank Reconciliation with Smart Automated Tools
What Your Accounting Team Needs to Do
Expose Docyt To Your Unique Business
Automates Reconciliation & Continuously Updates Your Accounting Software
Uncovering and resolving these discrepancies throughout the month, rather than at month's end, makes reconciling the ledger balance much faster and simpler.
For more information about how Docyt can expedite and simplify your current month-end close process, contact us today.
Franchise Owners Who Use Docyt
"I chose Docyt to better organize and simplify our accounting and accounts payable systems. It has turned out to be a great choice and alleviated the stress and burden of those functions. I've enjoyed my relationships with the Docyt team and look forward to continuing to work with them."
"Docyt has made my interaction with my accountant more meaningful. Happy that I am finally spending more time improving my business rather than doing manual data entry or other frustrating back office work."